We are proud of our past and present outreach to the community. We presented Alpin Hong, a highly-talented concert pianist, in a complimentary matinee to Beaver Falls Middle School students. We printed complimentary passes for students to the Davide Cabassi concert and distributed them through music teachers and the Brighton Music Center. We gave tickets to the Daniel Rodriguez "The Singing Policeman" from 911 to firefighters and police men. We provided a venue for the Police Honor Guard, the Beaver Valley Choral Society, the Big Beaver Falls HS Jazz Band, and Vanessa Campagna to perform. The board members volunteered time to represent BVCCA at public events and were on the radio with RSVP with whom we formed a cooperative outreach to Seniors. As a result, BVCCA donates tickets to the various nursing homes and care facilities. We also give student tickets to the Geneva College Music Department each year. On Veteran's Day in 2010 we offered free admission to the "Great American Songbook" (a Matt Davenport Production) to all Veterans and Servicemen.
Tickets for charity auctions are given to the following groups:
American Heart Association
Tuition Fund of Divine Mercy Academy
Homemaker-Home Health Aide Service
The Medical Center Foundation
WBVP Auctions
WBVP prizes
AAUW Education Fund
Because we do not wish to raise our subscription prices, we hope to encourage more members to upgrade to patron status. We obtained 501(c)(3) tax status which will allow generous supporters a tax deduction. We also have been able to write grants for the arts. We hope this will enable us to continue the high quality of our programs. We are currently planning to host a Consortium of the Arts so that the various sponsoring groups in the area can eliminate scheduling conflicts and assist each other in bringing cultural programs to the community.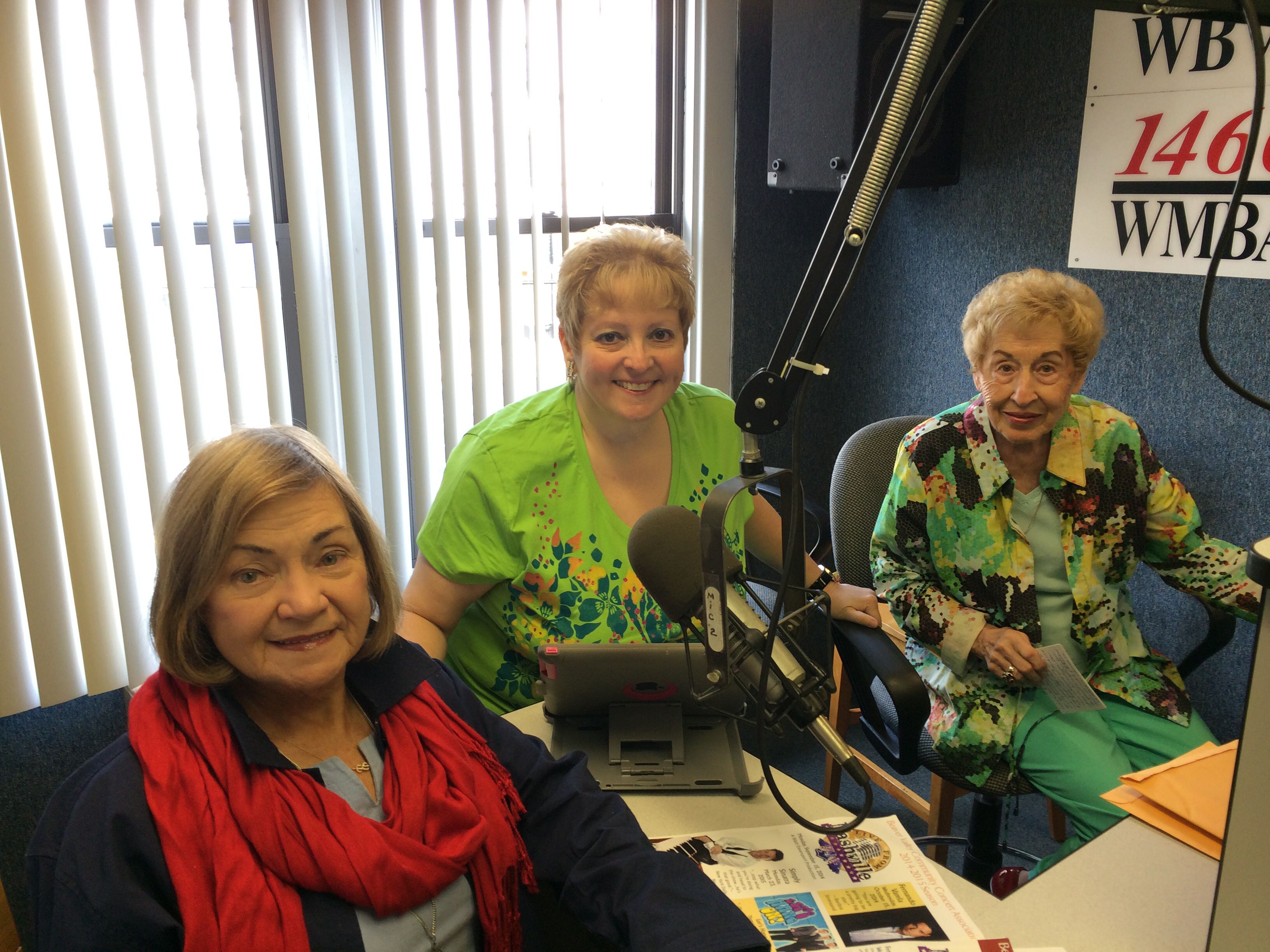 Norma Kehr, Rhonda Ficca and Claire Mervis talking with 1230 WBVP-1460 WMBA Talk Show Host John Nuzzo about the upcoming 2014-15 season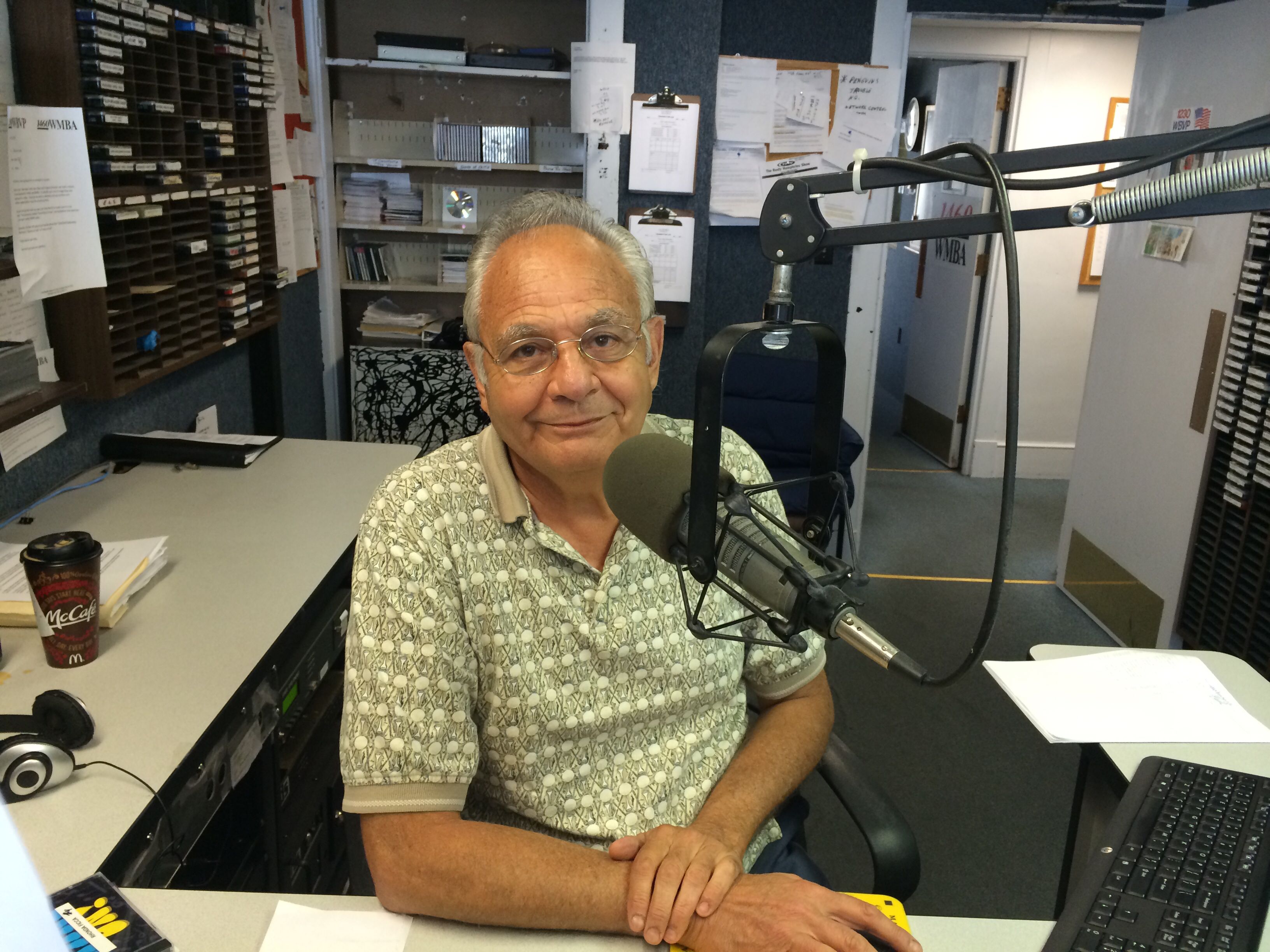 1230 WBVP-1460 WMBA Talk Show Host John Nuzzo