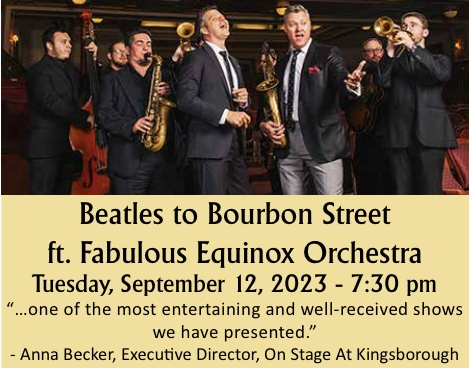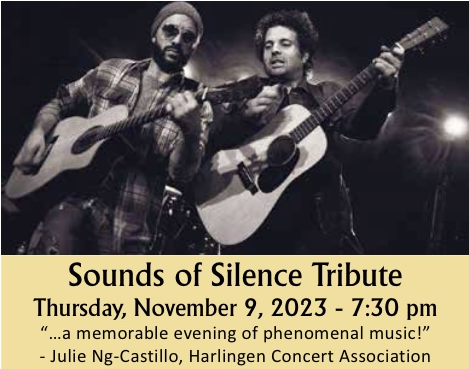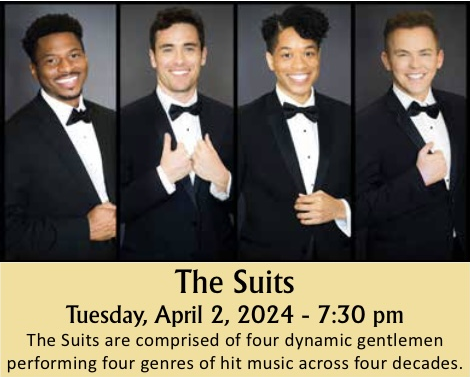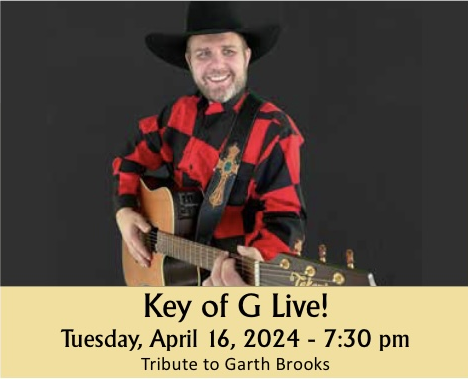 Co-Presidents Jean Macaluso and Rhonda Ficca with Beaver County Radio Live Host Mike Romigh on 8-3-23
In The News
Beaver Falls concert series announces lineup with 4 nationally touring acts
Scott Tady – Beaver County Times
Published 5:40am ET August 6, 2023
https://www.timesonline.com/story/entertainment/local/2023/08/06/beaver-falls-concert-series-announces-lineup-with-4-national-acts/70429971007/
BEAVER FALLS ― A wide variety of popular music will entertain people attending the Beaver Valley Community Concert Association's 2023-24 season.
"We are going back to our normal four concert lineup, and we are anticipating a stellar season from Beatles to Garth Brooks music that we know our audiences will just love," the BVCCA's spokeswoman and co-president Rhonda Ficca said.
"We are particularly excited, too, with the Sounds of Silence duo and their harmonies and masteries of their instruments. The Suits are going to blow you away with their exciting showmanship and fun interaction singing songs from the '50s to the '80s," Ficca said. "Our BVCCA Board always attempts to have a variety of genres and this year will be so pleasing to the ear."
Concerts take place in the Beaver Falls Middle School Auditorium.
The lineup:
Sept. 12: The Fabulous Equinox Orchestra presents "Beatles to Bourbon Street."
Nov. 9: Sounds of Silence Tribute.
April 2: The Suits. Four gentlemen performing four genres of music from four decades.
April 16: Key of G Live! A tribute to Garth Brooks.

Key of G will perform in Beaver Falls.
Shows begin 7:30 p.m. and doors open at 6:45 p.m.
Prices are $70 for a season subscription for all four shows ($10 for students.) At the door, each show costs $25 for adults and $5 for students. Cash or check only.
Other prices for patron membership are on the BVCCA website bvcommunityconcert.org.
For questions, call Peggy McCullough at 724-846-3203.
More on the performers:
The Fabulous Equinox Orchestra features Southern gents and childhood besties Jeremy Davis and Clay Johnson leading a fiery and soulful Southern big band "fashioned in the style and swagger of the legendary Rat Pack along with influences like Harry Connick Jr. and Michael Buble." Music selections range from the Beatles to the stars of their home state of Louisiana.


The Fabulous Equinox Orchestra.
Sounds of Silence Tribute is a new project from the lead members of Burlap to Cashmere, a Dove Award-winning group that opened shows for Hootie and The Blowfish and Train. This show will feature music by artists like Bob Denver, Bob Dylan, Don McLean, Cat Stevens and Simon & Garfunkel.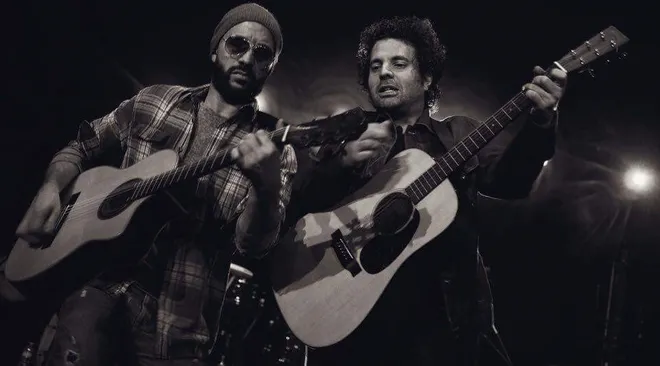 Sounds of Silence
The Suits specialize in hit music from the '50s through the '80s, including Motown, doo wop, pop and rock, "fusing smooth choreography and tight harmonies with exciting showmanship and fun audience interaction,"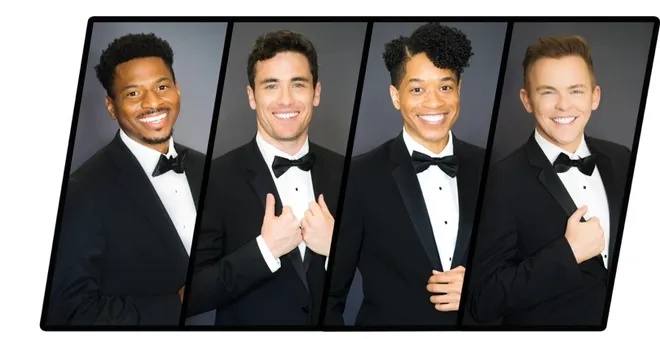 The Suits will sing in Beaver Falls.
Key of G stars AJ Bisto, a Minnesota native and Nashville resident recruited by a cruise line to perform as Garth Brooks for one of its variety shows.
"Due to AJ's natural vocal having an uncanny resemblance to the sound of Garth Brooks he has been encouraged by numerous industry professionals to create a tribute show to the #1 solo selling artist of all time," says his bio.